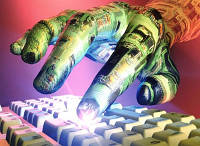 Agreement with the American software developer.
25.11.14
November 12th the company "Personnel-technology" in the person of Yermakova Alexander signed a contract with an American company that develops software for industrial real estate in the United States.
Search planned project managers and team building developer (Senior Front-end Developer, Senior PHP Developer et al.). More detailed information about the vacancies on our website and on the websites and work.ua rabota.ua.